Staging
Romancing the Buyer by Seducing the Senses©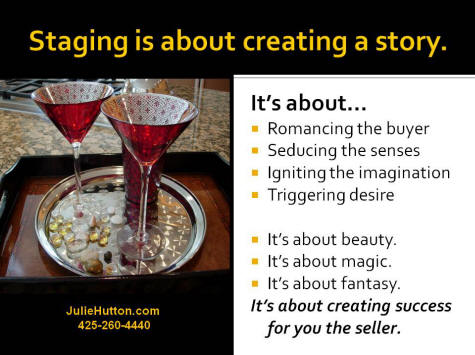 This 30 second video extols the virtues of selling
quicker and for more money.
If you know of anyone thinking of selling their home—send them this video link
http://youtu.be/AXvH7OX938s
. I think they will appreciate knowing about this. Want more info…
Get Julie's booklet, Romancing the Buyer by Seducing the Senses © Julie Hutton (Beautiful FULL Color) FREE. Access from the cloud at
https://www.box.com/s/aaabc89f5c4022bf124e
Selling
How to get TOP DOLLAR and SELL in this MARKET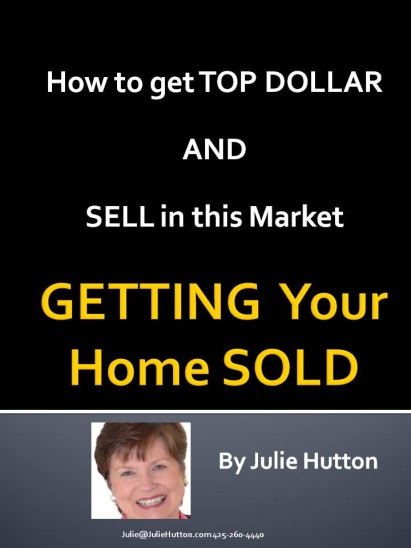 Read Julie's FREE booklet, How to Get Top Dollar© Julie Hutton. This is a quick easy read and gives you Exactly what you need to do to prepare your home to get top dollar in our current market. FREE to preview or download from an open access cloud site
http://www.box.com/s/8baa3fde31a819cb8bb5
Watch this 1:32 minute video
Share the link for this video with your friends
http://www.youtube.com/watch?v=Yp5QuB3YpDM
Trust
Trust saved them $35,000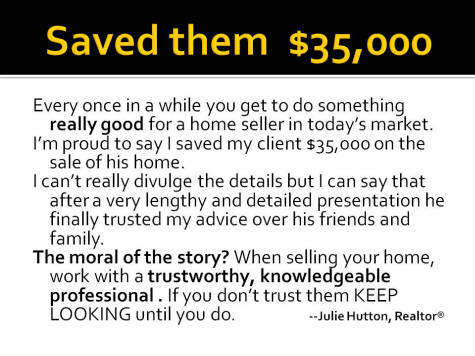 Continuing Education

Julie teaches Continuing Education Classes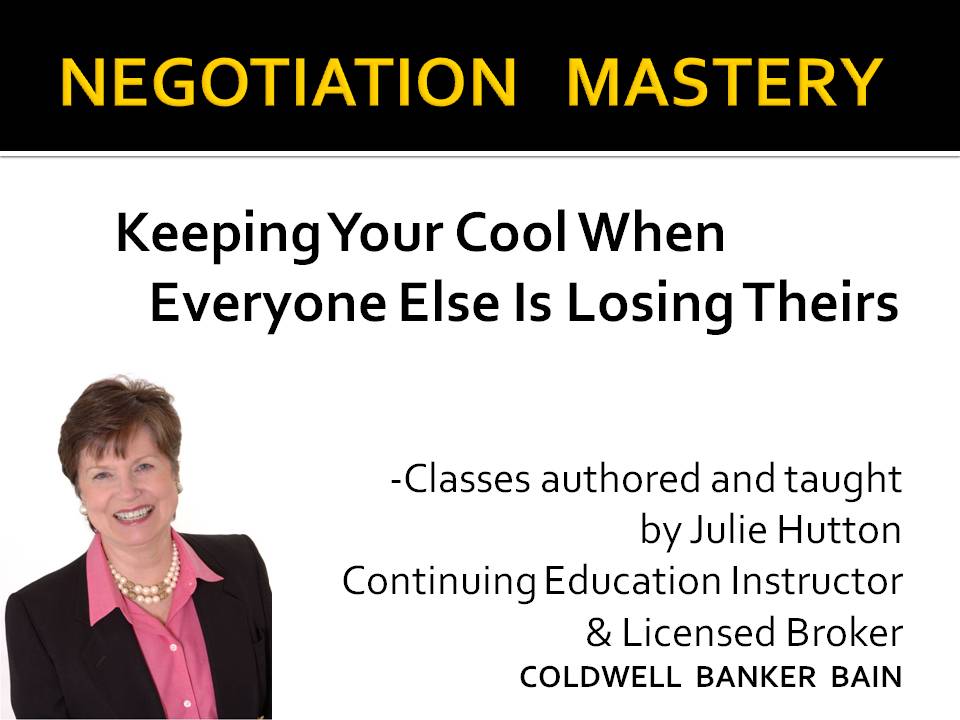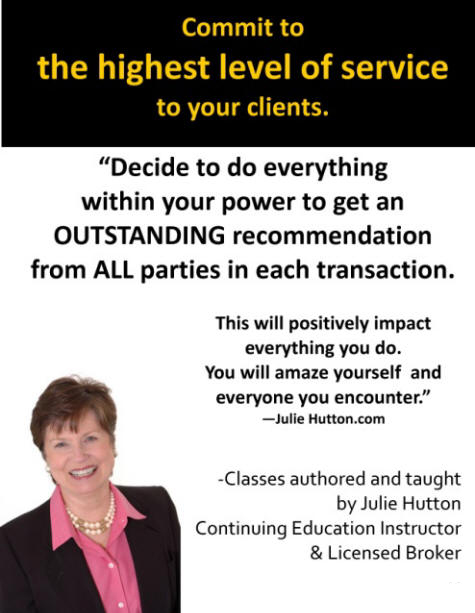 About Julie Hutton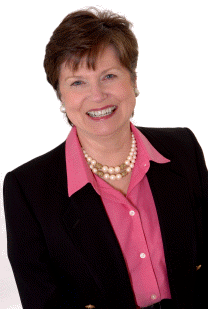 Read Julie's Blog
Call me at 425.260.4440



Connect with Julie:
Julie's Blog
Facebook
Linkedin
With great experience in Kirkland, Bellevue, Redmond, Sammamish, Bothell, Snohomish and Renton real estate as well as intimate local area knowledge,
I work extensively
as your advocate to assure your interests come first and to
smooth out every bump
in the road to make sure that your real estate transaction comes to an
easy, quick and happy completion
.
If you are looking to buy or sell a home or would just like to have some more information, feel free to call or
Email me
.
As a listing agent in King county, my extensive marketing plan gives a homeowner the opportunity to get the
maximum value
for his/her property.
For buyers, I
help negotiate the best possible deal
and search until I find the perfect property. Then I work to make sure that
every detail is handled smoothly
so that your experience is one of
ease and enjoyment
. Nothing satisfies me more than seeing the smiles that come with a successful sale or the purchase of a lifetime.